Welcome to the latest edition of Purcell's Weekly Highlights!

Purcell Pianists Win at Ealing Festival
We were delighted to hear earlier this week that Year 7 pianist Gui and Year 8 pianist Elara both triumphed in the recent Ealing Festival. Gui was awarded a Distinction in the 'Recital Class – 12 and under', while Elara won the 'Own Choice Solo – 12 and under' category. Our congratulations to Gui and Elara.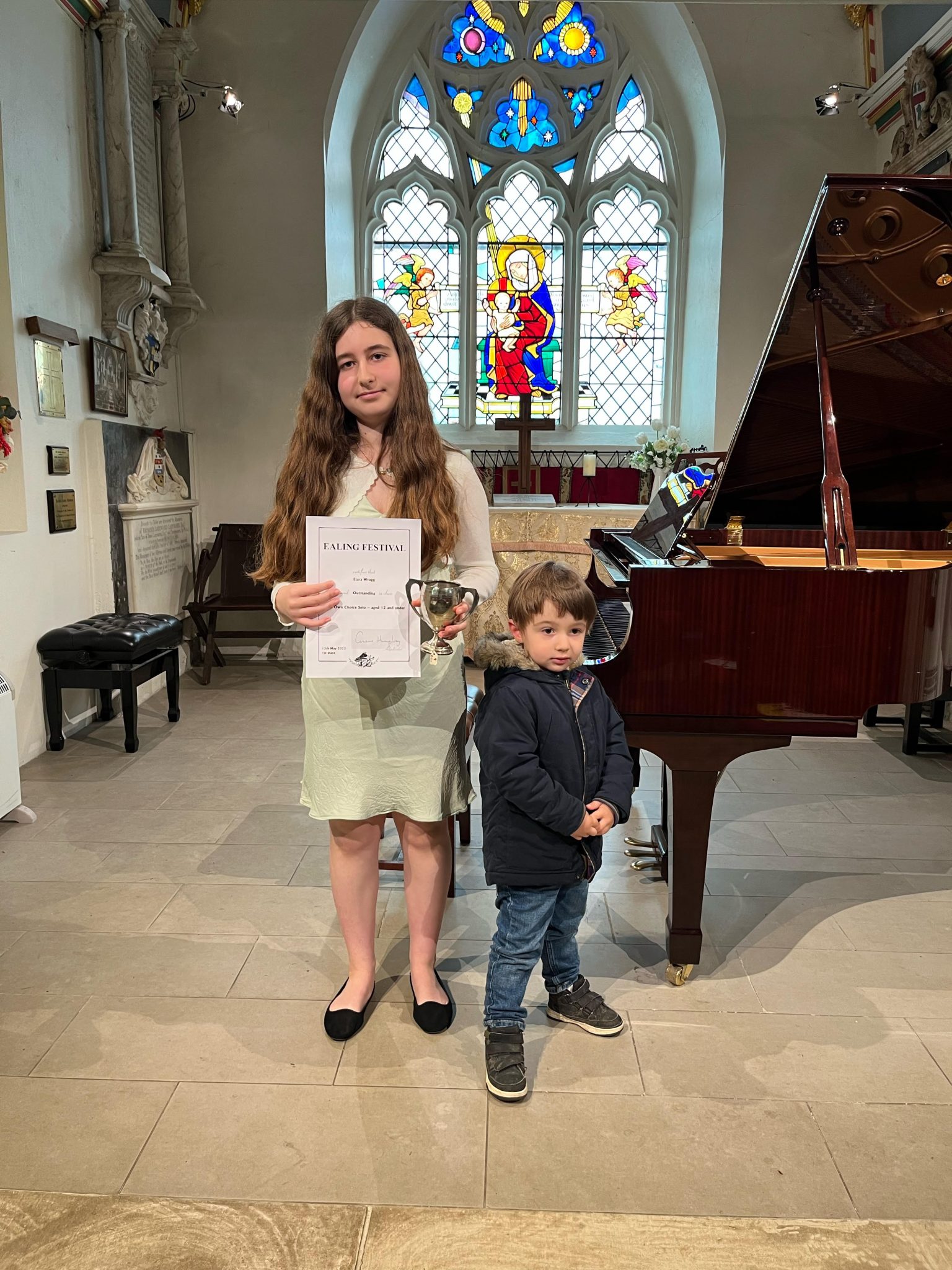 National Association of Teaching and Singing
We were delighted to hear that Year 13 first study voice student Tiana has become a finalist in the National Association of Teaching and Singing's (Nats) National Student Auditions. The finals will be held in San Diego, USA this July. We wish Tiana every success!

Purcell Violinist Performs with Moldovan National Youth Orchestra
Last week, Year 12 violinist Dominic took part in an outreach tour with the Moldovan National Youth Orchestra. The project saw members of the orchestra working closely with schools, including young people with dementia, in Edinburgh. Well done to Dominic for taking part in this most important outreach work.

The Purcell School's Composition Department in the Press
In celebration of Purcell's 60th anniversary, the Composition Department has devised a range of exciting and innovative projects under the banner of PurcellComposers@60. Two such projects, which featured recently in the Weekly Highlights and are the subject of a forthcoming documentary, are 'simultaneoUS' and SCRAWL. Both groundbreaking in their own right – 'simultaneoUS' is a piece composed by Year 12 composer Maddy which includes contributions from 60 composers ranging from 5 year old school children to Judith Weir, Master of the King's Music, and SCRAWL is a piece inspired by the medium of graffiti which has been co-composed by 60 alumni composers!
Such is the interest surrounding these projects that Music Teacher Magazine decided to run a three page piece on it in their latest issue. The article is available to read below.