Welcome to the latest edition of Purcell's Weekly Highlights!

Students raise money for charity with roses
With Valentine's Day just around the corner, a group of sixth formers have been raising money for Alzheimer's Research UK by selling roses.
Lindsey, Da In, Chloe and Rhea (Year 12) became Purcell's resident cupids by not only selling 50 red roses (£2 a rose) but by delivering them with handwritten notes to each lucky recipient.
They have raised £150 for Alzheimer's Research UK, and spread a lot of joy around the halls of Purcell in doing so.
A huge well done to Lindsey, Da In, Chloe and Rhea, and a big thank you to all of those students who purchased roses, with a special mention for those few who donated without wishing to receive a flower.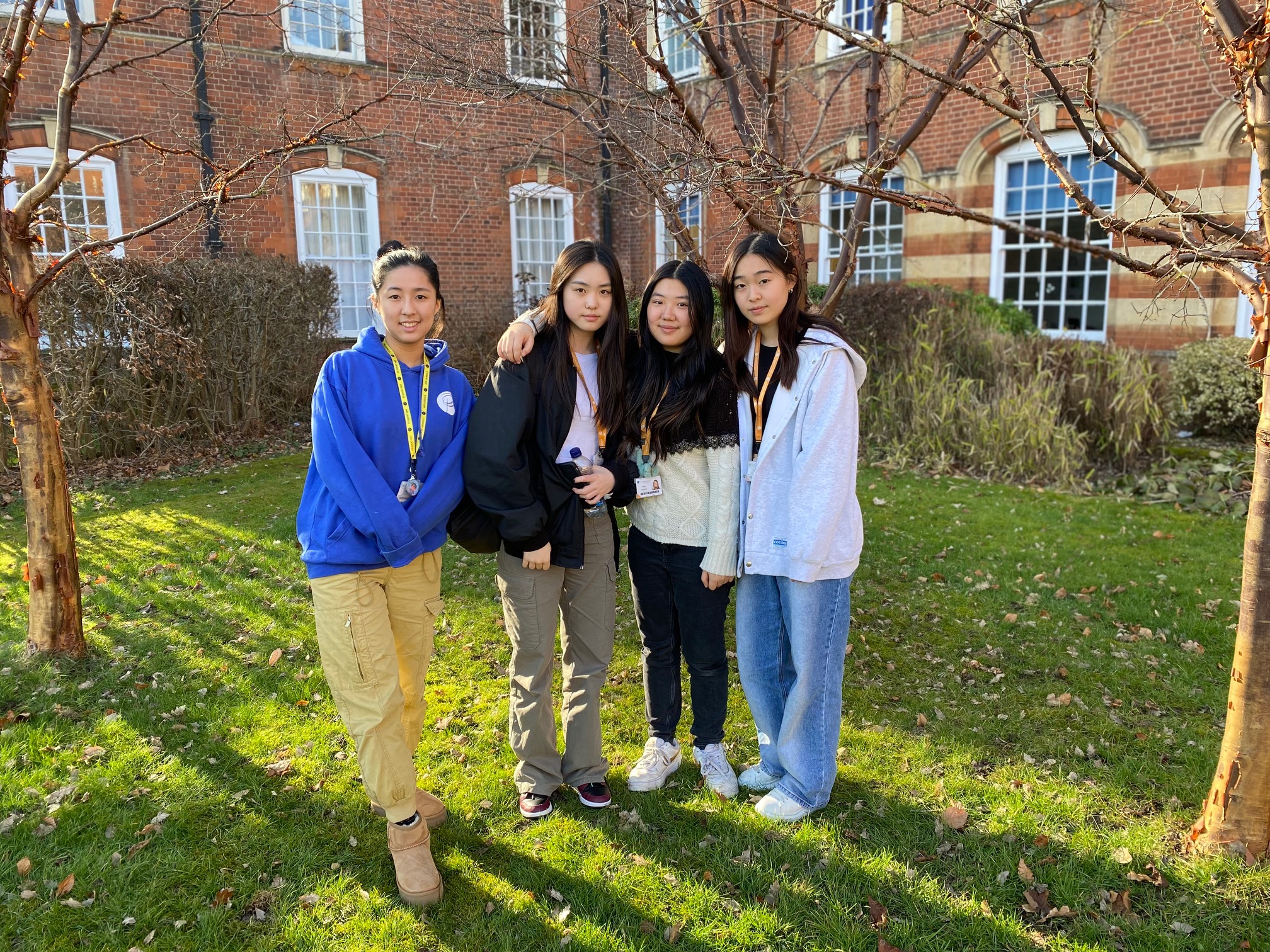 Purcell Pianist on BBC Radio 2
On Monday 6th February, Year 11 jazz pianist Cole was interviewed live by Zoe Ball for BBC Radio 2's Breakfast Show. The interview kicked off a month-long feature for the Breakfast show entitled 'Piano in Your Room', and heard Cole talk about his time at Purcell as well as his astonishing 114M-viewed video on YouTube. The video, which went viral three years ago, is of Cole performing his own arrangement of Bohemian Rhapsody at St Pancras.
The BBC Radio 2 interview is available on the BBC Sounds website here from 1:39:35.

Concerts Week in Review
This week The Purcell School Symphonic Orchestra joined guest conductor Natalia Luis-Bassa and alumna soloist Beste Gürkey in an unforgettably exciting evening at the Cadogan Hall. We also had a concert at Bushey House Beaumont Care Home, a lunchtime concert at St. Mary's Watford and four Lunchtime Concerts here at Purcell.
Well done to all the performers and composers: all members of The Purcell School Symphonic Orchestra, Maya, Carla, Von, Malena, Martin, Dianna, Jessie, Grace, Ciara, Zarema, Josh, Phoebe, Seth, Yakub, Belinda, Malena, Francesca, Sam, Oscar, Tom, Hana, Minsuk, Jennifer and members of the chamber choirs.

Forthcoming Events
In addition to those highlighted events below, please visit our online Concerts and Events Guide here.
---
Monday 20th February – Caterina Grewe Recital
Time: 7.00pm
Venue: CP Hall
Tickets: Free admission. No booking necessary
Award-winning pianist and member of Purcell's keyboard faculty, Caterina Grewe, performs an intimate recital of Brahms, Schumann and Liszt at The Purcell School.
Programme:
J. Brahms | 3 Intermezzi, Op.117
R. Schumann | Carnaval, Op.9
F. Liszt | Sonata in B-minor, S.178
---
Wednesday 22nd February – Middle School Orchestra Concertos Concert
Time: 7.00pm
Venue: CP Hall
Tickets: Free admission. No booking necessary
Programme:
Beethoven | Piano Concerto no 1
Johann Stamitz | Clarinet Concerto
New works for orchestra by Purcell Students
Performers:
Middle School Orchestra
Tristan, Birce, Kaelan, Tim and Nemunis
---
Friday 24th February – Bosendorfer Recital
Time: 7.30pm
Venue: Hinchingbrooke School, Brampton Rd, Huntingdon PE29 3BN
Tickets: Please book online here
Purcell pianists perform a rich and varied pianistic feast including works by Beethoven, Chopin and Liszt. They will also showcase exciting new music by well known local composer Christopher Brown.
Performers:
Herman, Tristan, Anna and Luca
---
Thursday 2nd March – Leicester International Music Festival Lunchtime Concert
Time: 1.00pm
Venue: Leicester Museum and Art Gallery, 53 New Walk, Leicester LE1 7EA
Tickets: Tickets are £15 from the Leicester Museums and Galleries box office here
Purcell students will perform a lunchtime concert as part of the renowned Leicester International Music Festival.
---
Monday 6th March – The Purcell School Jazz Ensembles with special guest Derek Nash
Time: 8.00pm (doors open at 6.30pm)
Venue: Pizza Express, 10 Dean St, London W1D 3RW, UK
Tickets: £12 from venue's box office here
Purcell's Jazz players join forces with UK saxophone star Derek Nash for a concert of his jazz and funk influenced compositions.
Come and watch the stars of tomorrow, today!
---
Sunday 26th March 2023 – Double Reed 'Accelerate' Day
Time: 2.00 to 5.00pm
Venue: The Purcell School, Aldenham Road, Bushey, Herts WD23 2TS
Requirements: For double reed players of Grade 3 standard and above in Years 5-11
Cost: Free of charge
To take part in the Double Reed 'Accelerate' Day, please complete the registration form here. Further information will be sent to the registered email address before the event.