We have reached the end of term here at The Purcell School and are pleased to announce our last Weekly Highlights before Christmas!

CAROLS BY CANDLELIGHT
The Chamber Choir put on a stunning performance with an evening of Christmas carols by candlelight in the beautiful setting of 700 year-old St James' Church in Bushey.

THE ELASTIC BAND GET INTO THE CHRISTMAS SPIRIT IN LATEST PERFORMANCE
The Elastic Band went to the Aldenham Golf Club yesterday and played for a festive Christmas lunch they were putting on for the Watford Probus Club led by Kevin Hathaway. They played an amazing Disney medley, a piece of film music from 'The Mission' featuring Chelsea Becker on oboe, and of course some Christmas classics, featuring Massimo and Lewis as the sugar plum fairy!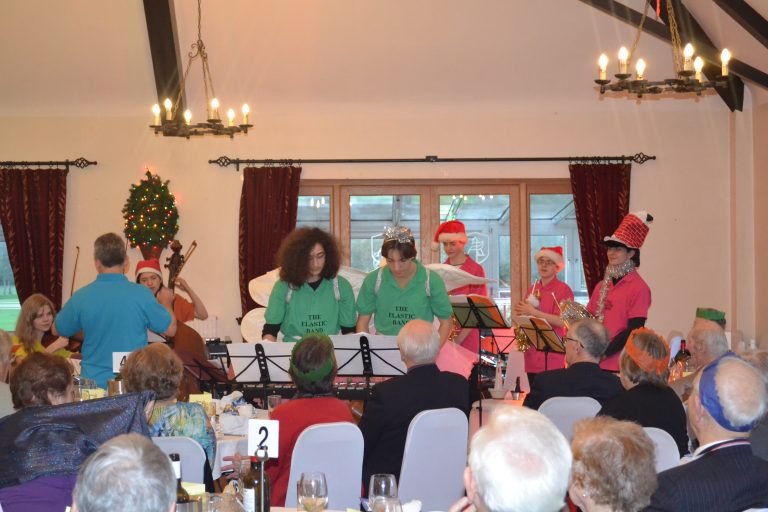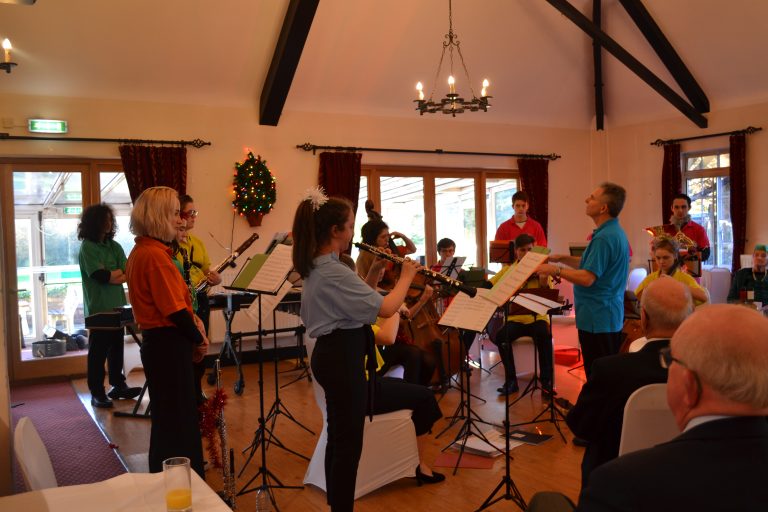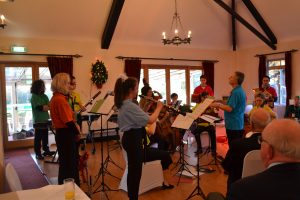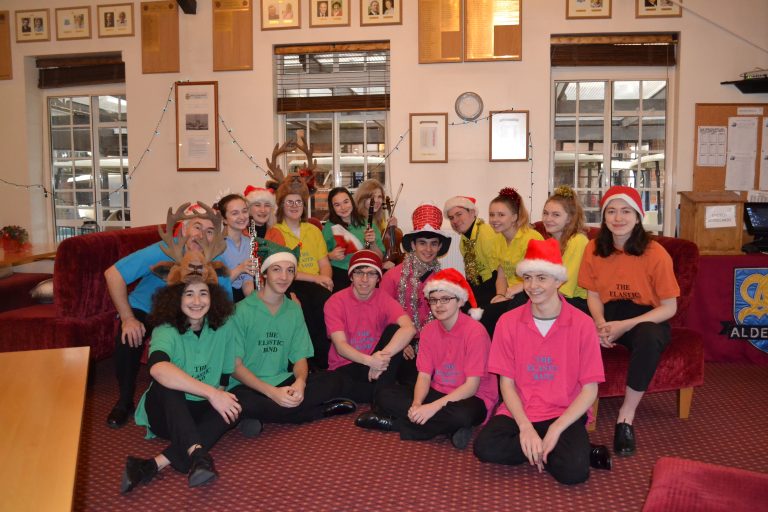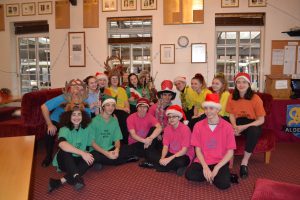 AWARDS FOR YOUNG MUSICIANS
Congratulations to Tristan Vermeulen on his achievements in this year's Awards for Young Musicians. On Saturday 9th December, all the award winners spent the day in an improvisation workshop led by Pete Latanks with the BBC Symphony Orchestra.

PURCELL CHRISTMAS CARD DESIGN COMPETITION
Some of the students were tasked with designing the 2018 Purcell Christmas Card. There were some incredible designs put forward but after careful consideration the winning design was chosen by Principal Paul Bambrough. Congratulations to Phoebe Papandrea (Year 7) on her brilliant design!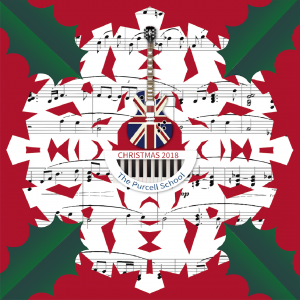 CRESCENDO: THE OFFICIAL MAGAZINE OF THE PURCELL SCHOOL
The first edition of the new School magazine 'Crescendo' has arrived! We would like to give a special thanks to Fiore O'Sullivan for naming the magazine, there were a lot of fantastic entries for the 'Name the New Magazine' competition, but 'Crescendo' took the win! Click here to view the first edition.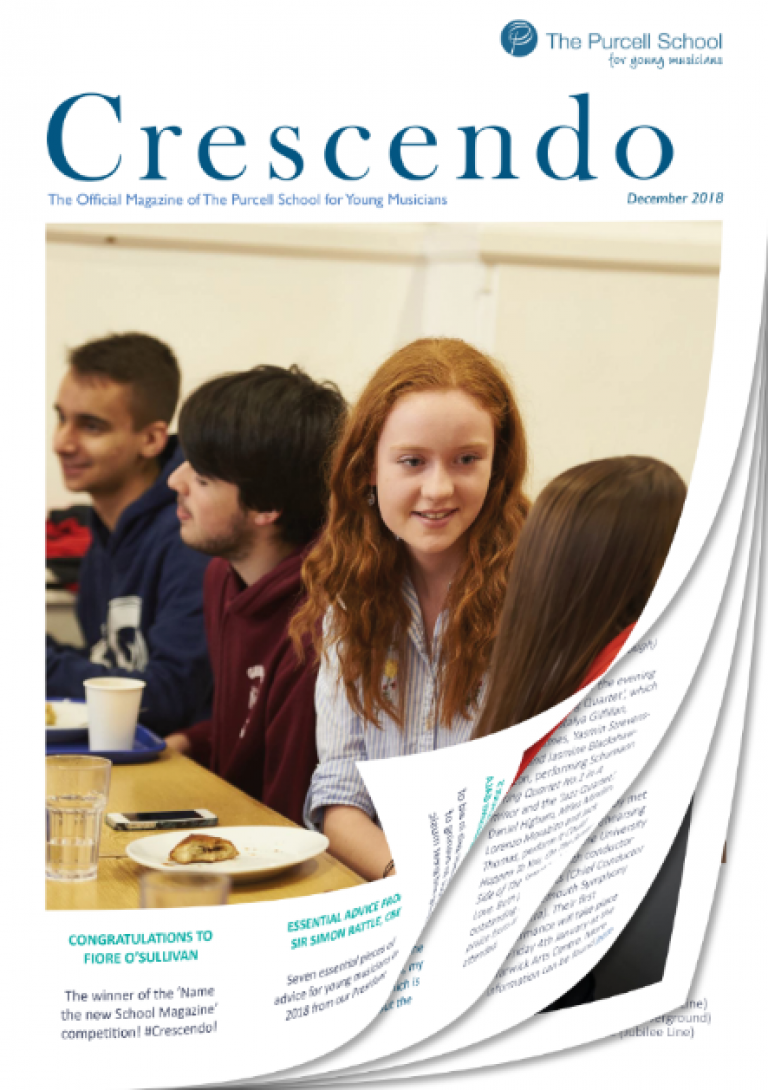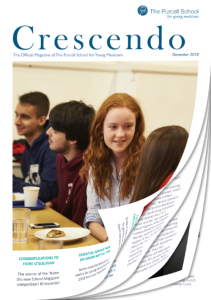 REMINDER FOR PARENTS AND GUARDIANS
The Enrichment and Assessment Week Timetable for January 2019 can be found here.

RODOLFUS CHORAL COURSES
There are some exciting Choral Courses offered by the Rodolfus Foundation! There are various courses available: Junior ones, for the students from 8-15 (taking place during Easter break and / or in the summer, with the venues being Cheltenham College and Wellington College) and courses for the students from 16-18, taking place in July and August, with the venues being Eton, Oxford and Cambridge. For more information on the Junior Courses click here. For more information on the other Choral Courses click here.