It has been another fantastic week here at The Purcell School!
RHYS CONCESSAO
won the Valerie Childs Cup in the 'Open Piano Recital' category at the 23rd annual Marlow Festival of Music and Drama presented by the Mayor of Marlow.
ELISSA STREET
had her original composition The Terror Reigns for double SSAA choir and two clarinets was premiered last weekend by the choir Gloriana in a concert entitled 'Poppies Power and Peace' at St Paul's, Knightsbridge. The piece, written especially for this event, was a setting of the poem Miss Hobhouse by Alice Green. Both women were active campaigners for women's rights. In additional, Elissa accompanied the choir on the clarinet for 'If music by' by Judith Bingham. The conductor, Debbie Miles-johnson, said that both her playing and The Terror Reigns were very impressive. The song was "so strong, and very effective to perform". Elissa was also on a National Youth Choir course that weekend and will be singing with the National Youth Chamber Choir in The Albert Hall in December.
THE PURCELL SCHOOL FUNDRAISING GALA
took place on Tuesday 27th November at Drapers' Hall in London. The evening was a huge success with performances from The Purcell School String Quartet (Natalya, Abigail, Yasmin and Jasmine), the Purcell Vocal Group (Jaison, Gayatri, Emily, Elissa and Ka Youn) led by Edward Longstaff, violinist Ioan-Octavian, the Wind Quintet (Francesca, Verity, Joseph, Elissa and Ellen), the Jazz Quartet (Daniel, Miles, Lorenzo and Jack) and our Gala Scholar pianist Yumeka closing the evening. A full article on the evening can be found here. (Photos to follow)
MASTERCLASS FROM BRITISH VIOLINIST JACK LIEBECK
In 2010, Jack won a Classical Brit in the young British classical performer category. He was soloist on the score for the 2011 film Jane Eyre, directed by Cary Joji Fukunaga and also on the Oscar, Golden Globe and BAFTA nominated soundtrack for Anna Karenina.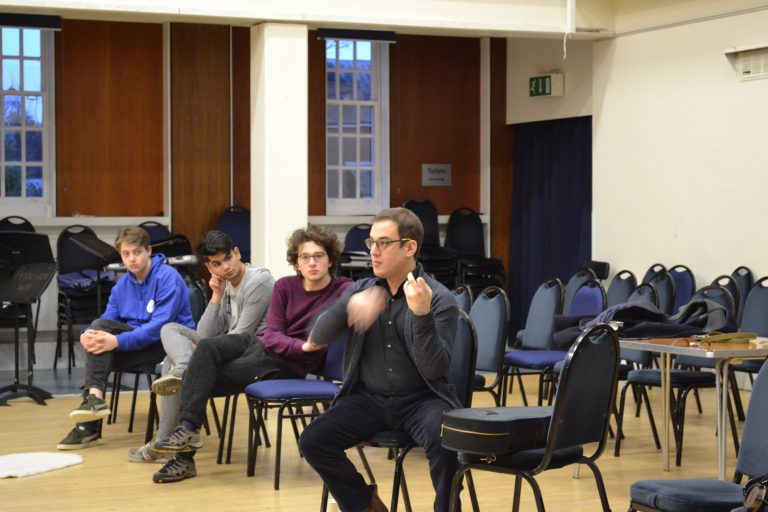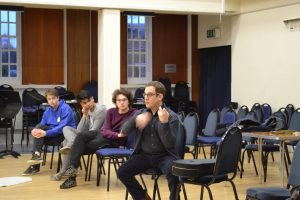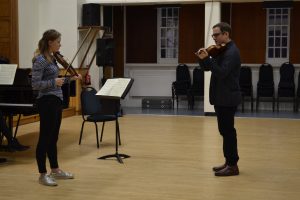 COMING UP
| Date and Time | Event | Location | Admission | Event Details |
| --- | --- | --- | --- | --- |
| Tuesday 4th December, 16:00 | Year 11 Festive Party | The Purcell School, Constance Pilkington Hall | Admission is free | A celebratory seasonal concert with Christmas music, and audience carols, for the local community, organised by Year 11 students |
| Wednesday 5th December, 19:00 | Performance Platform: Middle School | The Purcell School, Recital Room | Admission is free | |
| Sunday 9th December, 18:30 | Carols by Candlelight, Purcell Chamber Choir | St James' Church, High Street, Bushey, Hertfordshire, WD23 1BD | Admission is free with a retiring collection | Join our Chamber Choir for an evening of Christmas Carols by candlelight in the beautiful setting of 700 year-old St James' Church in Bushey |
| Monday 10th December, 19:00 | Winter Jazz Concert | The Purcell School, Constance Pilkington Hall | Admission is free | Featuring the music of Tom Richards, arranger, musical director and saxophonist/keyboard player for Jamie Cullum. Tom has toured and recorded with Blur, Kylie Minogue, Gary Barlow, Robbie Williams and Michael Buble |
| Friday 14th December, 15:00 | Christmas Concert | The Purcell School, Constance Pilkington Hall | Admission is free with a retiring collection | Join Purcell students and staff for a concert of joyful Christmas music followed by refreshments |