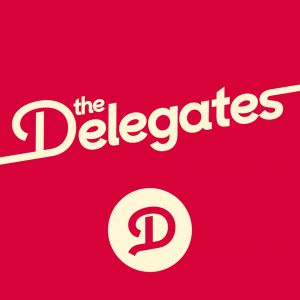 The Delegates are a popular soul band that formed here at The Purcell School for Young Musicians and have since gained a large following and have reached over 30,000 views online. Led by Drummer and Arranger Sam Every, the core band consists of some of the brightest young stars on the UK jazz scene, including BBC Young Jazz musician finalist Noah Stoneman and 2016 winner, Alexandra Ridout. Between them, the band have played sold out shows at the BBC Proms, the English Jazz Festival, the Royal Festival Hall, Ronnie Scotts, the 606 jazz club, the Edinburgh Jazz festival plus many, many more.

All of the band members currently study at the Guildhall School of Music and Drama or the Royal Academy of Music. Since starting in their first year in September, they have been performing regularly around London including venues like Zigfrid Von Underbelly, Pizza Express Soho and the Luna Lounge. After receiving such substantial online and live support, Sam Every, alongside songwriter and producer Gabriel Davies and bass player Seth Tackaberry, began writing original music for the band and in November of 2018 they will be returning to The Purcell School studio to record their debut album.

The album features 7 incredible guest vocalists – Sara Colman, Luca Manning, Darcey Williams, Elliott Cole, Meg Bird, Grace Archer and Rosina Bullen. The album also pays homage to the band members time in jazz education both at the Purcell School of Music and the Junior Department at the Royal Academy of music by featuring incredible saxophonist Simon Allen and legendary jazz flautist Gareth Lockrane.
The band are currently fundraising for the project and would love to get others involved to help make it happen. To get your hands on a pre-order copy of the album, in either Vinyl or CD format, and your name in the album artwork, you can donate via their GoFundMe page. Any support would be gratefully received in supporting this up and coming new jazz and pop outfit progress their already illustrious journey.

Purcell personnel featured on the album:

Sam Every – Musical Director/Drums
Seth Tackaberry – Bass
Gabriel Davies – Writer/Producer
Alexandra Ridout – Trumpet
Didier Osindero – Violin
Annie-May Page – Violin
india Blackshaw-Britton – Viola
Jasmine Blackshaw-Britton – Cello
Simon Allen – Special Guest, Tenor Saxophone
You can stay up to date on the latest news and announcements from The Delegates by connecting with them online:

GoFundMe

Facebook

Instagram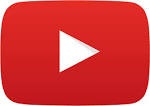 YouTube