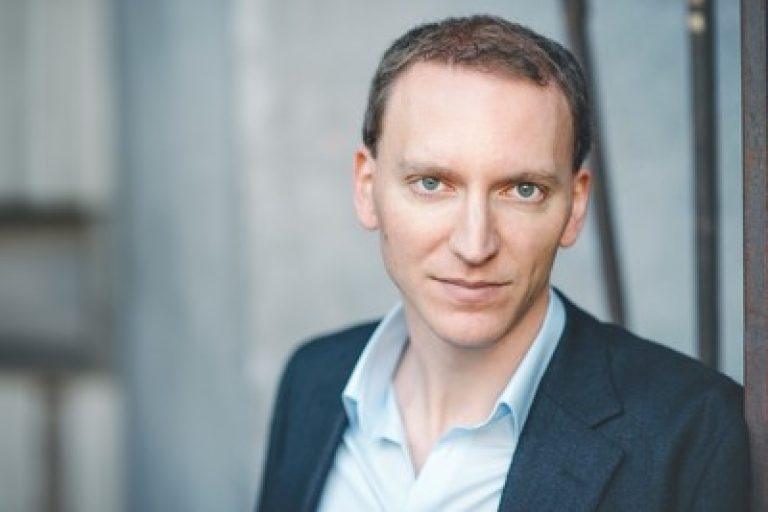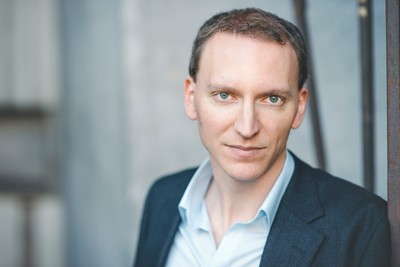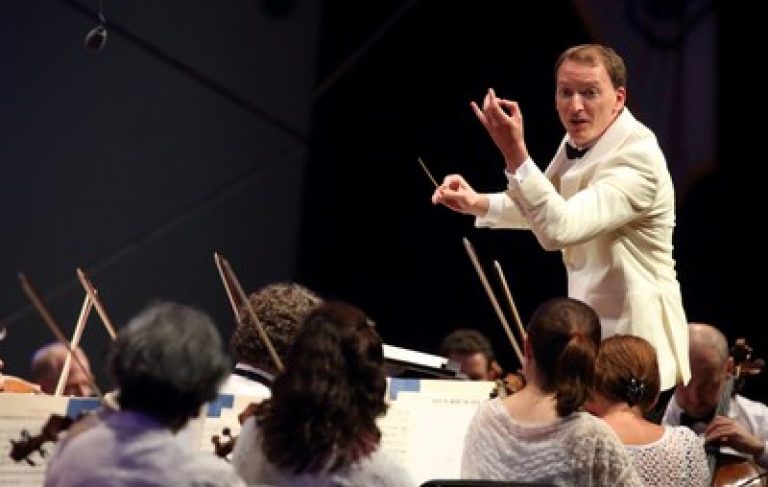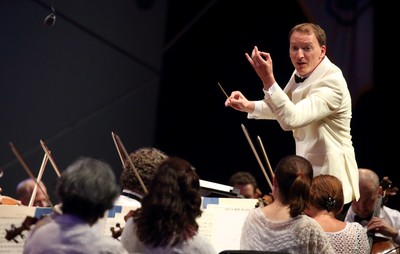 Our flagship orchestral concert will take place on Monday 19th March at Cadogan Hall, one of London's leading concert halls in the heart of Chelsea. The orchestra will be performing under the baton of fantastic young German conductor, Moritz Gnann, currently Assistant at the Boston Symphony Orchestra.
Moritz Gnann is starting his third season as assistant at Boston Symphony, where he will be working with conductors including Andris Nelsons, Charles Dutoit, Bernard Haitink, Herbert Blomstedt and François-Xavier Roth. Highlights of the season will be concerts with the Boston Symphony Orchestra and opera performances at the Semperoper Dresden. In addition to his activities in Boston, he keeps a close relationship with the Deutsche Oper Berlin, where he was Kapellmeister for three years. We asked him a few questions ahead of the concert on Monday…
What advice would you give a young musician who aspires to be a conductor, and at what point in your musical life did you decide to take this direction?
It is very difficult to give good general advice as every personality is different. I would say always keep focusing on the music. Study. Apart from being confident be modest and self-critical, acquire a good rehearsal technique, for example by observing experienced conductors in rehearsal.
I had dreamt to become a conductor when I was a teenager. By coincidence, I got to conduct a youth brass band. I studied economics first, but I was always spending more time and energy on music until I applied for conducting programs when I was 19.
Who were your (musical) idols growing up?
When I was really small: Jürgen Klinsmann. A bit later Martha Argerich and Krystian Zimerman.
How do you divide your career between conducting opera and symphony, and do those two things require different kinds of conducting?
I love both, opera and symphonic repertoire. The main difference is that in opera there are several cooks besides the conductor: Stage director, set-/ costume-/ lightdesigner, whereas conducting a symphony you are the only one. In both opera and symphonic the conductor's task is to make music. Conducting opera you also need to focus on bringing orchestra and singers on stage together. There are just more things to keep an eye on when you are conducting opera and the accident-risk is much higher. Technically I would say there are slight differences, but the main thing in opera and symphonic repertoire is making music, being clear and communicating with the musicians.
What are your 6 Desert Island Discs?
Mozart piano concertos with Clara Haskil and Ferenc Fricsay
Bach St Matthew Passion with Willem Mengelberg
Brahms Symphony 4 with Wilhelm Furtwängler
La Bohème with Arturo Toscanini
That's more than 6 Discs altogether 😉
What do you like most about the programme you will be performing with us on Monday?
The program we are going to perform allows musicians of the orchestra to show all their abilities in different styles. Hindemith Symphonic Metamorphosis is like a concerto for orchestra with virtuosic solos in each section. Wagner's Meistersinger-Prelude is a wonderful romantic piece with so many different characters being introduced in a short amount of time. And in Brahms' 2nd piano concerto we are going to make chamber music with the pianist.
You recently started your third season as Assistant at the Boston Symphony, how much time do you typically have with the orchestra?
The assistant conductor position with the BSO is one of the most sought-after ones in the world, because during your tenure you get to conduct the orchestra several times at Boston Symphony Hall and at Tanglewood, the orchestra's summer residence. This season I conduct 3 programs altogether. I may also have to step in for conductors, so it is hard to name an exact amount of time I am given with the orchestra.
Tell us about a forthcoming project that you are excited about…
Right now I am very excited that I will be rehearsing the whole "Ring" with the orchestra of San Francisco opera soon. Through many years of experience at the Bayreuth music festival, Richard Wagner's music (especially the "Ring") is very important for me.