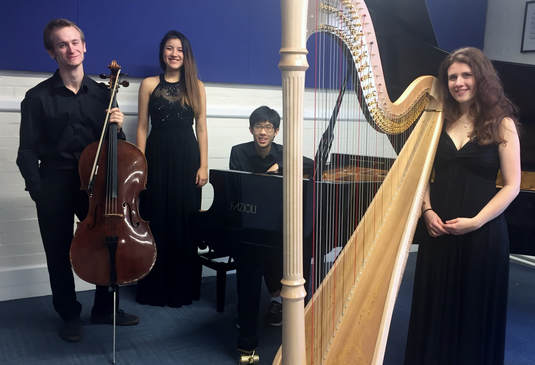 Pupils from Arnett Hills primary school in Rickmansworth had a memorable musical lunch break last week, when the 30 Year 6 children attended a classical music recital by students from The Purcell School.
The concert, held in Rickmansworth Baptist Church, was organised by Three Rivers Music Society and proved to be an eye-opening experience for the Arnett Hills youngsters.
"I really enjoyed listening to the pianist," said 10-year-old Aayush. "I never knew that a young person could play like that." His classmates, Daya and Keeley, were equally impressed by the singing while Harry liked the harpist best. "She moved her hands so fast . . . whizzzz," he said.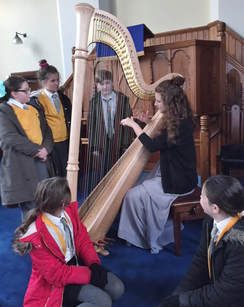 The children's teaching assistant, Miss Lel Seymour, who runs the school choir, was also thrilled by the performances. "They were incredible, and we had such a good conversation with our children afterwards about the music they had heard. It really reinforced the things we have been teaching them."
The concert outing was the idea of the Arnett Hills chair of governors, Mr Ash Patil, who also happens to be chair of the music society.
"It was wonderful to see the children enjoying what was, for many of them, their first classical music concert," he said. "It was also especially good that they were able to hear such brilliant performances by The Purcell students, who are among the best young musicians in the country."
"They showed the younger children that even teenage musicians can reach the highest standards if they apply themselves and have excellent tutors. Just as importantly, the concert also demonstrated that classical music isn't just for grown-ups."
The concert featured music by Liszt, Mozart and Brahms, and lesser-known composers such as the French-born American harpist Marcel Grandjany and England's Jonathan Dove, a composer of operas, choral works and film music.
The Purcell students who performed at the concert were Heather Brooks (harp), Sophia Jin (voice), Serguei Gonzalez Pavlova (violin), Ibai Pijoan Markaida (cello) and Bradley Ng (piano).
All concerts organised by Three Rivers Music Society are free to those aged under 25. Further information at www.trms.elgar.org