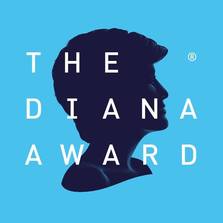 On 18th May 2017, Purcell pupil Asha Parkinson was one of twenty outstanding young people from across the world to be bestowed the inaugural Legacy Award in memory of Diana, Princess of Wales. The award was presented by The Duke of Cambridge and Prince Harry as St James's Palace, in recognition of Asha's extraordinary project, Voices Beyond Division.
The Diana Award was established in memory of the late Princess, and her belief that young people have the power to change the world for the better. The twenty Legacy Award winners were praised for embodying Princess Diana's 'qualities of kindness, compassion and service' and honoured for the 'monumental impact' they have had on society.
Asha's ground breaking project, Voices Beyond Division, was conceived in response to the crisis in Syria. With hard work and dedication, she brought together three faith based primary schools (Jewish, Muslim and Catholic) to sing and perform a choral piece composed specifically for the project, 'What War', at a sold-out concert at St James's Church in London.
The Legacy Award recognises Asha's use of the positive power of music and words to break down cultural and religious barriers. She has said of the award that 'it means a great deal, it's so high profile and Princess Diana was a really positive person.'
For more information about Asha's unique project and this very special award, please visit the Voices Beyond Division and The Legacy Award websites.