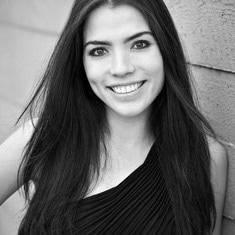 Purcell instrumental teacher Caterina Grewe is a critically acclaimed Steinway artist who has performed in some of the world's most esteemed music venues, alongside such greats as Lang Lang. Throughout her career she has received many accolades, including third prize in the Maria Canals International Piano Competition in Barcelona, and finalist in the Dublin International Piano Competition where she was an eventual prize winner in 2015. To these achievements, Caterina is poised to add yet more. She has been selected to compete in two internationally renowned classical music competitions – the prestigious 2017 Van Cliburn International Piano Competition and the 2017 Montreal International Musical Competition.
Established in 1962, the Van Cliburn International Piano Competition has become known as 'one of the world's highest-visibility classical music contests'. It consists of 30 pianists, aged 19 to 30 years old, and represents a variety of nations from across the world. The 2017 competitors are from 16 different countries with Martin James Bartlett, a Purcell alumnus and 2014 BBC Young Musician of the Year, being the only competitor from the UK. The respected competition offers prizes that amount to $200,000, and the 6 winners receive 3 years of commission-free career management with Van Cliburn.
The Montreal International Musical Competition was established in 2002 for violin, piano and voice. The featured instrument rotates on an annual basis with 2017 marking the competition's 15th anniversary and being devoted to piano. Other competitors this year include alumni Alexander Ullman, who was a finalist in the previous piano rotation in 2014, and Teo Gheorghiu.
Caterina has been an instrumental teacher at The Purcell School since 2014. Prior to this she studied at the Royal College of Music where she won all major prizes including, amongst others, first prize at the annual RCM Beethoven Piano Competition in 2009. She was also honoured with the HRH Queen Elizabeth The Queen Mother Rose Bowl by HRH The Prince of Wales for her outstanding achievements during her studies.
We wish Caterina, Martin James Bartlett, Alexander Ullman and Teo Gheorghiu every success in their respective competitions.
For more information about Caterina, visit www.caterina-grewe.com.