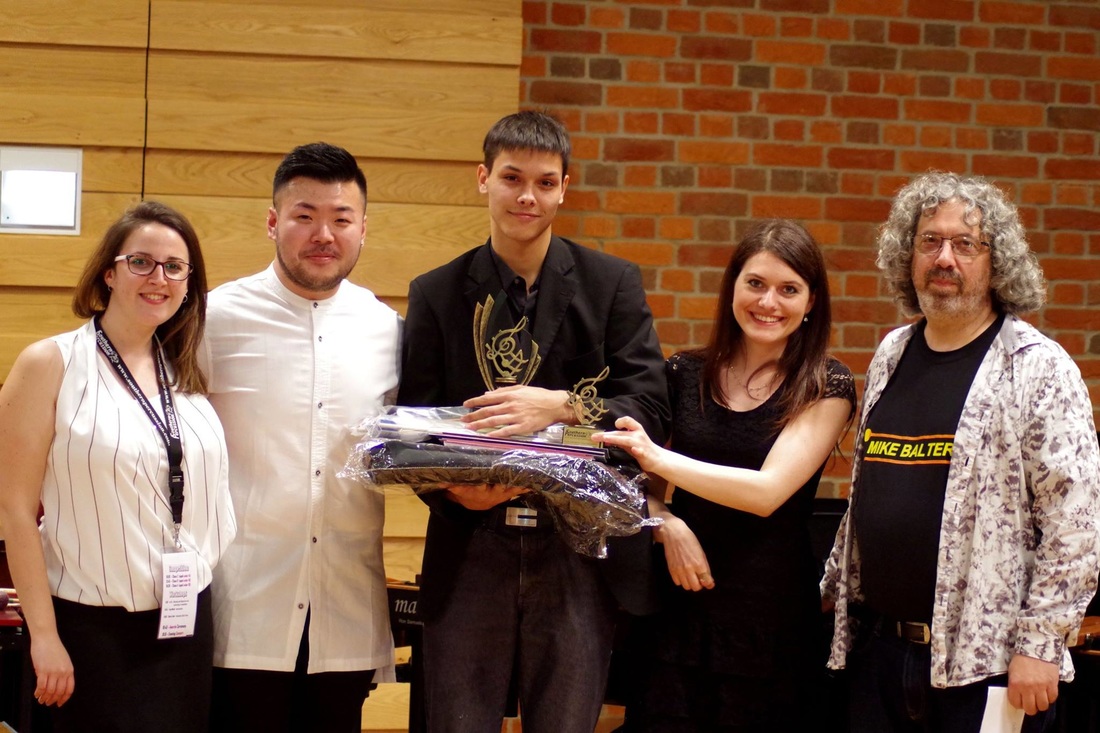 Congratulations to
Purcell School pupil, Patricks, who won his category at 
the
Southern Percussion Young Tuned Percussionist 2016
, which took place at The Purcell School on Sunday.
The international Class Winners are :
Class C (under 14) : Florentin Klingelschmitt (France)
Class B (under 16) : Lu Xida (China)
Class A (under 18) : Vilhelms Patricks (Latvia)
Patricks will receive a Full Endorsement from Mike Balter, valid for 3 years, a performance opportunity at the Adams Percussion Music Festival and access to all workshops and mastersclasses during the event (€100 towards expenses), a £300 cash prize, a selection of publications by Casey Cangelo, Nebojsa Zivkovic & Honeyrock Music Publishers, and a Southern Percussion Trophy (Annual).
Patriks joined The Purcell School in 2013.  He currently studies percussion with Kevin Hathway, marimba with Daniella Ganeva and piano with Alla Kravchenko.  His studies at Purcell are supported by a scholarship from the Government's Music and Dance Scheme.