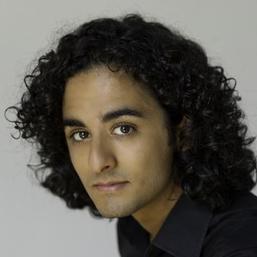 ​Congratulations to alumnus, Kerem Hasan, who reached the finals of the 2016 Donatella Flick Conducting Competition. 
The Purcell School patron, Donatella Flick, founded the Competition in 1990 with the aim to bridge the gap between emerging young conductors' training at conservatoire and professional life as a conductor. 
The 2016 Competition saw twenty finalists from across Europe compete to become the assistant conductor of the London Symphony Orchester. Kerem was one of only three British participants to make it to the finals. 
After his award-winning 2005 debut at the London International Music Competition, Kerem joined The Purcell School in 2008 as a first study Pianist. He went on to gain work experience at the English National Opera, where he realised his passion lay also in conducting, and graduated from The Purcell School in 2010 to study Piano and Conducting at the Royal Conservatoire of Scotland. He now studies a Zurich University of the Arts with Johannes Schleafli.