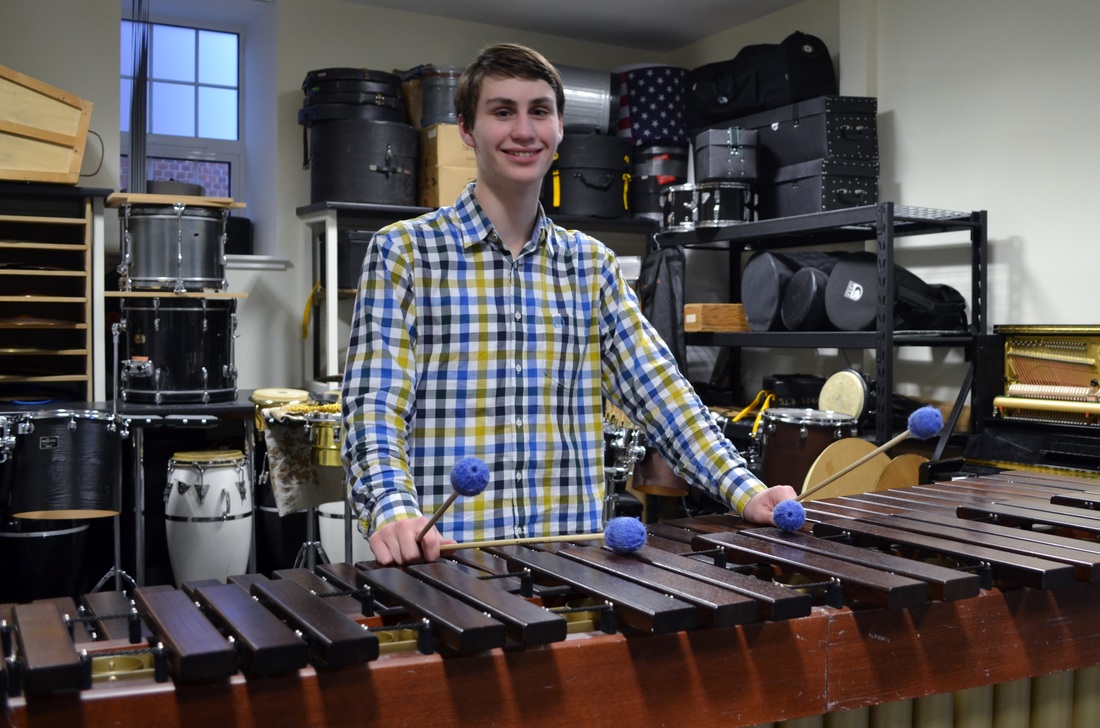 16
year-old
Joe Parks
has reached the Percussion category final of BBC Young Musician, the UK's leading contest for young classical musicians.
After an extensive audition process, judges have announced five finalists for each of its categories – Strings, Keyboard, Woodwind, Brass and Percussion. The Percussion category final will take place on 8 March 2016 at the Royal Welsh College of Music & Drama, followed by the semi-final on 13 March 2016. The BBC Young Musician final will take place at the Barbican, London, on 15 May 2016, where three finalists will be accompanied by the BBC Symphony Orchestra conducted by Mark Wigglesworth. BBC Young Musician will be broadcast extensively on BBC Four with complementary programming on BBC Radio 3.
Previous Purcell School winners of this prestigious competition are oboist Nicholas Daniel, and pianists Lara Melda and Martin James Bartlett.
Martin James Bartlett, 2014 BBC Young Musician, commented: "BBC Young Musician has been the most exhilarating and inspirational musical experience of my life! Winning the title has launched my solo performing career and for that I am immensely grateful. I would like to wish every category finalist the best of luck for their upcoming performances!"
Headmaster, Stephen Yeo, said "We are thrilled to hear the news that Joseph has done so well and look forward to following his progress through the remaining stages of the competition. Here at The Purcell School we are immensely proud of Joseph and know just how hard he works, with the dedicated help of his teachers, to hone and develop his innate musical ability"
Joe Parks joined The Purcell School in 2013, with a Government Music and Dance Scheme Scholarship. He studies Percussion with Cameron Sinclair, Marimba with Daniella Ganeva and he also has classical and jazz piano, and composition lessons.