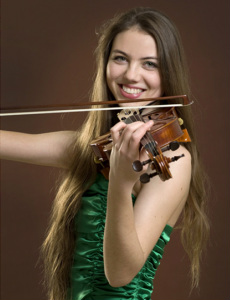 Congratulations to violinist Christa-Maria Stangorra (Year 13), who has won first prize in the violin solo group of the prestigious national "Jugend Musiziert" competition in Germany.
In April 2013, she was the winner of the Youth Prize in The International Violin Competition "Leopold Mozart" (Augsburg).
Christa-Maria is taught by Berent Korfker at The Purcell School.