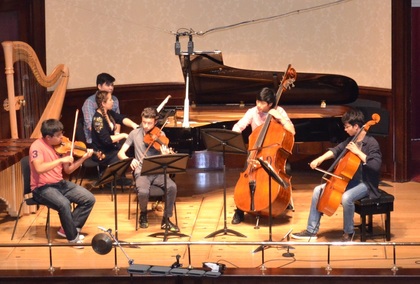 Schubert Trout Quintet in rehearsal on stage at Wigmore
Well done to all involved in our concert at London's Wigmore Hall on Friday evening.
It was a fantastic celebration of the chamber music making that happens at the School.
The pupils played to a full hall; the programme included Brahms' Four Songs, movements from the Poulenc Sextet, Beethoven String Quartet No. 4 and Schubert Trout Quintet, as well as works for wind Trio and percussion.