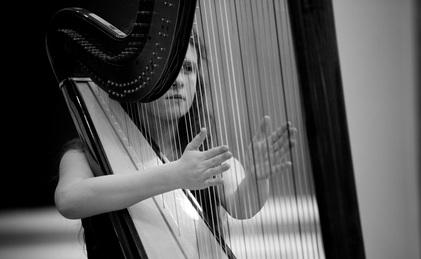 Our young harpists had great success at the 2014 North London Music Festival Competition.  
First prize in the Ensemble Class was awarded to our harp quartet coached by Daphne Boden: Heather Brooks (year 9), Cherry Ge (year 8), Daven Mitchinson (year 7) and Bethany Caswell (year 7).
In the Solo Harp Class, Heather Brooks won second prize and Daven Mitchinson won third prize.  Cherry Ge came first in the Grade 7 & 8 Class.
Very well done to all four!