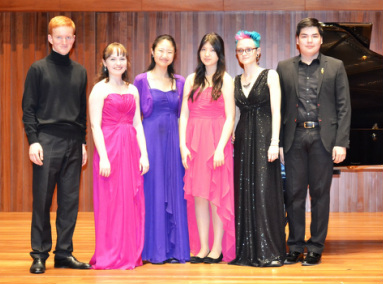 Congratulations are in order to all performers for last night's concert at Milton Court Concert Hall, Barbican.
The programme included music for harp by Pierne and Grandjany, Tchaikovsky's Méditation for violin from Souvenir d'un Lieu Cher, songs by Gershwin and Cole Porter and works for piano including preludes by Debussy and Rachmaninov, Haydn's Sonata No. 39, Schumann's Abegg Variations and Liszt's grand Paraphrase de concert sur Rigoletto.
With special thanks to the Guildhall School of Music and Drama for the opportunity to perform at their brand new concert hall.