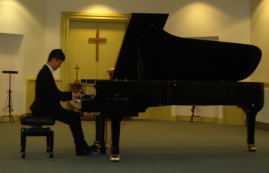 Francesca Lauri Menta (Yr8)
won First Prize in her age category and is the recipient of the Helen Oliver Cup in the 2012 Beckenham Festival. She played J.S. Bach Invention 14, BWV 785 and Debussy Arabesque No.1.
Bocheng Wang (Yr10) won Third Prize in the 2012 Young Pianist of the North International Piano Competition.
Well Done to both!