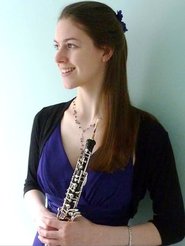 Alumna Hannah Morgan was awarded First Prize at the recent Barbirolli International Oboe Festival. Hannah left the Purcell School in 2009 and is currently a student at the Royal Academy of Music.
She beat 23 of the world's best oboists and finished ahead of musicians from 19 countries to lift the Evelyn Rothwell Memorial prize and £4,000 as winner of the third Barbirolli International Oboe Festival in Port Erin.

Artistic Director Neil Black OBE said the festival was the "most prestigious oboe competition in the world" and was "living proof of the power of music."

Portugal's Samuel Bastos finished second with American Nermis Meises third.