The oldest and, arguably, the most celebrated of the UK's specialist music schools, The Purcell School was originally founded in central London in 1962, moving to its current site in Bushey, just outside London, 30 years ago. Though it is now a co-educational independent boarding and day school for around 180 girls and boys, The Purcell's students are nonetheless largely funded by the government's specialist Music and Dance Scheme (MDS). Immense efforts are made to raise scholarship funds to assist further pupils who fall outside the MDS parameters. Indeed, the School, its Governors and staff believe passionately that the lack of money should not be a barrier to a place for a talented young musician at The Purcell; please see the admission section of this website for more information about the MDS and Bursaries available.
The Purcell School is a dynamic, exciting and supportive environment in which gifted young musicians can flourish together. Outstanding pastoral care supports our students who can make the most of suitable and comfortable facilities, great academic teaching and musical opportunities that encompass a huge range of ensembles performing at the highest level. Our proximity to London affords additional advantages, including some of the best instrumental teachers available in the country and access to the capital, its concert venues and the music profession. Above all, though, Purcell students share every day of their education with other similarly talented, focussed and dedicated young musicians from all over the world.
Although the majority of Purcell students board, a number of students who live locally in Hertfordshire or North London attend as day students or weekly boarders. Proximity to London means that students can easily attend London Junior Conservatoires, if they wish.
Not every Purcell student goes onto a musical career, though the majority do: others tend to proceed to some of the UK's top universities – reading, for example (in recent years), music, law and engineering. We are very proud of our many former students who have enjoyed national or international success as professional musicians, including Nicholas Daniel, first-ever winner of the BBC Young Musician of the Year competition, and the 2010 and 2014 winners, Lara Melda and Martin James Bartlett.
Please look carefully at our website to find out what the School can offer: nonetheless, even after finding all that information the most important thing is a visit to the School. We hold open mornings but also welcome visitors at any other time. Please come and see us on a normal working day so you can see the School in action and make an informed decision as to whether the Purcell is the right school for you or (if you are a parent) for your child.
I look forward to meeting you and welcoming you to The Purcell School.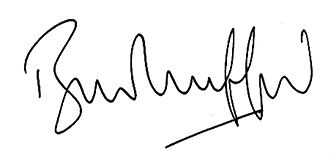 Dr Bernard Trafford MA MEd PhD FRSA
Interim Head